Eagles TE Zach Ertz is not just having a great season, he is having an HISTORIC season. He's not just making Eagles history, he's making NFL History. Even with the absolutely incredible numbers Ertz has posted this season, he is not receiving the national credit he deserves.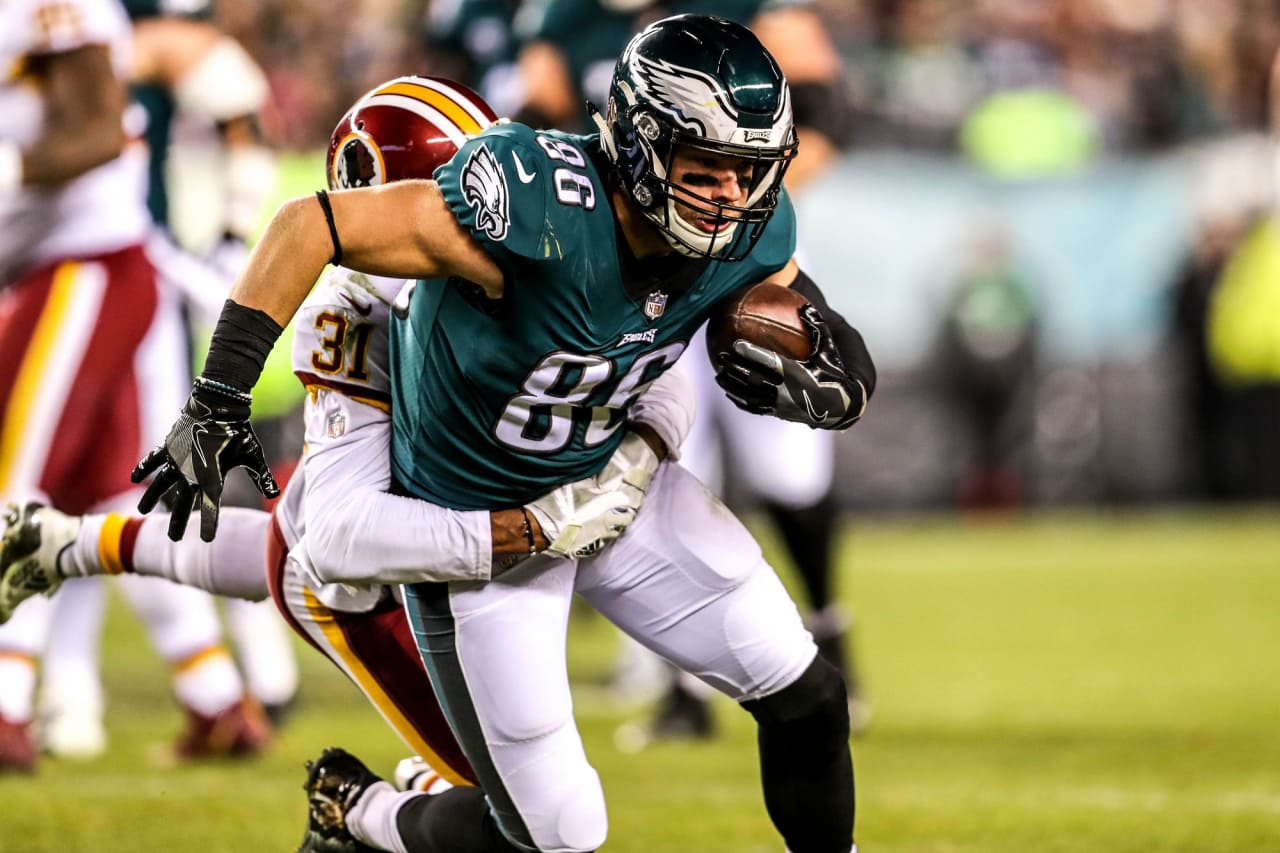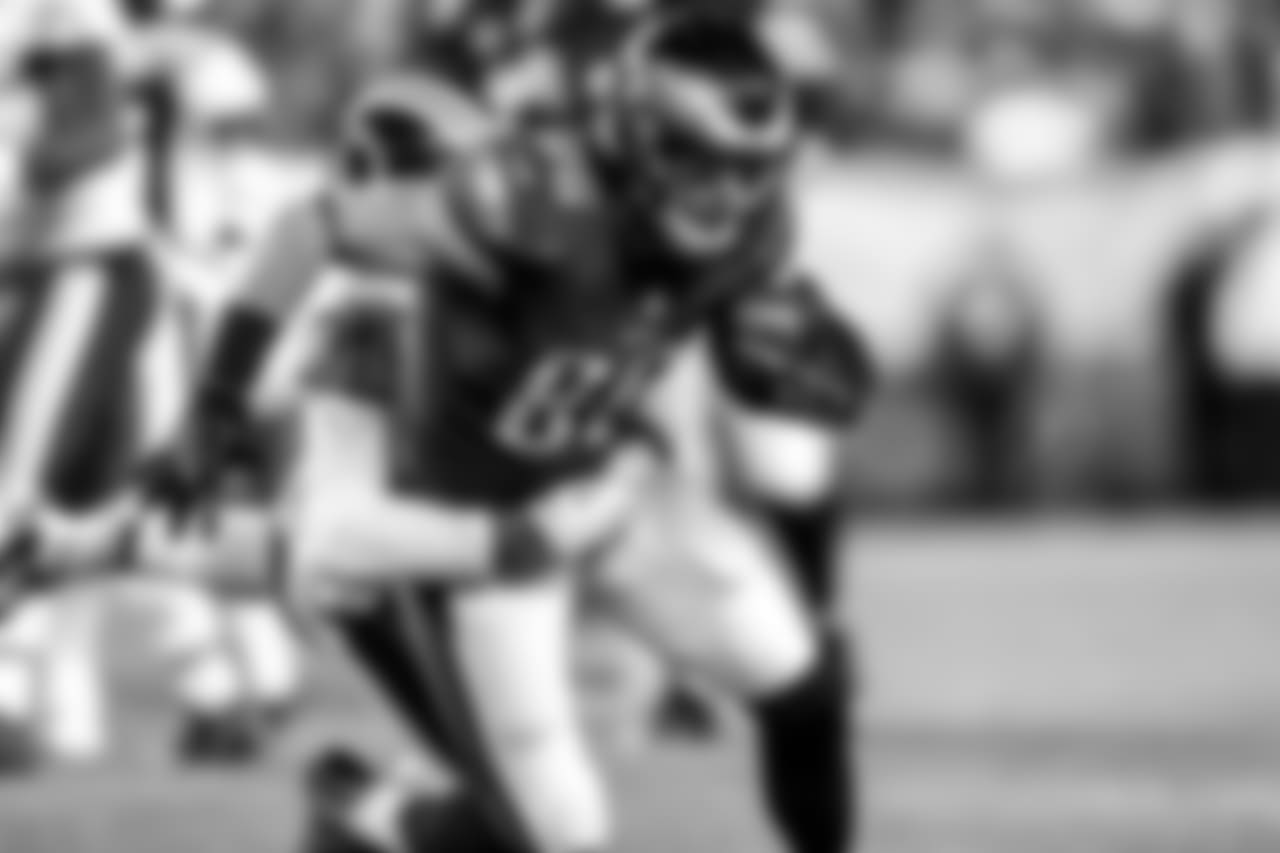 In Sunday's crucial 25-13 win over the Redskins, Ertz caught nine passes for 83 yards. Those 9 receptions brought his receptions total for the season to 93, breaking the Eagles franchise record for receptions in a season. The 7th reception, the record breaker, came early in the third quarter. Lined up on the right side of the field, Redskins LB Zach Brown left Ertz with a 5-yard cushion, which Ertz of course made him pay for by turning it into a 7 yard gain and a first down. When told of the history he made post-game, he said "It's cool. Obviously there have been so many great players in this organization and to see the record at home is obviously very special. But at the same time, the most important thing for me was the win." Even when reminded he's having one of the greatest season's a tight end has ever had in the NFL, Ertz remains humble and focused on the team. Someone who also showed humility was Eagles legend running-back Brian Westbrook, who had previously held the record, shared this congratulatory message to Ertz on Twitter.
Going forward, Ertz will need just 18 receptions in the remaining 4 games to break former Cowboys TE Jason Witten's NFL record for receptions by a tight end in a season. As of right now, he is on pace to rack up 1,304 receiving yards by the end of the season. This would put him just 23 yards shy of Patriots TE Rob Gronkowski's record for receiving yards by a tight end in a single season. If he is able to have a few games above his already incredible standards, he very well could break that record as well. Ertz is also on pace for 125 receptions on the season, which would rank him in an absolutely monumental category. If he can achieve this, it would be the 5th most receptions in a season of all time. This would put him among the names of current/future hall of famers such as Marvin Harrison, Antonio Brown, and Julio Jones.
When Carson Wentz became Zach Ertz's quarterback, they instantly clicked. Their chemistry is absolutely other-worldly on and off the field. Since Wentz came into the league, they've played 39 games together. In those 39 games, Ertz has caught 211 passes, including 17 touchdowns, and has racked up 2,305 yards. Wentz has always spoken highly of Ertz. In yesterday's postgame conference, Wentz said "He makes my job way easier. He just completely understands the game, almost from a quarterback's view. He knows where he needs to be, he knows coverages. He knows when I'm going to be blitzed, and when to look early. And his next level route running.. he just gets open." Wentz has completed 292 passes this season, a whopping 31.9% of them have been to Zach Ertz. However, it is clear to see why as Ertz has caught 76.9% of these passes. His efficiency and ability to get open are unmatched.
The Eagles locker room has also taken note of the greatness of Zach Ertz. Malcom Jenkins, an expert of defending tight ends, gave Ertz extremely high praise yesterday, saying "he's playing at an All-Pro level. He's becoming one of the top tight ends in this league, and close to that #1 spot. You look at the amount of yards he's racking up, touchdowns, all that. He's statistically up there with the best of them. Zach's his own kind of animal right now. You know he's getting the ball but you can't stop it. Good for us. Bad for them." Jenkins also said that they have made each other tremendously better through practicing against each other. He said "I'm not going to take credit for it, but me and Zach have made each other better over the years. Battling and competing, having to improve our own games to not get embarrassed by the other in practice has made us better. If I ever need to get ready for a matchup, he's the guy I'm gonna go against."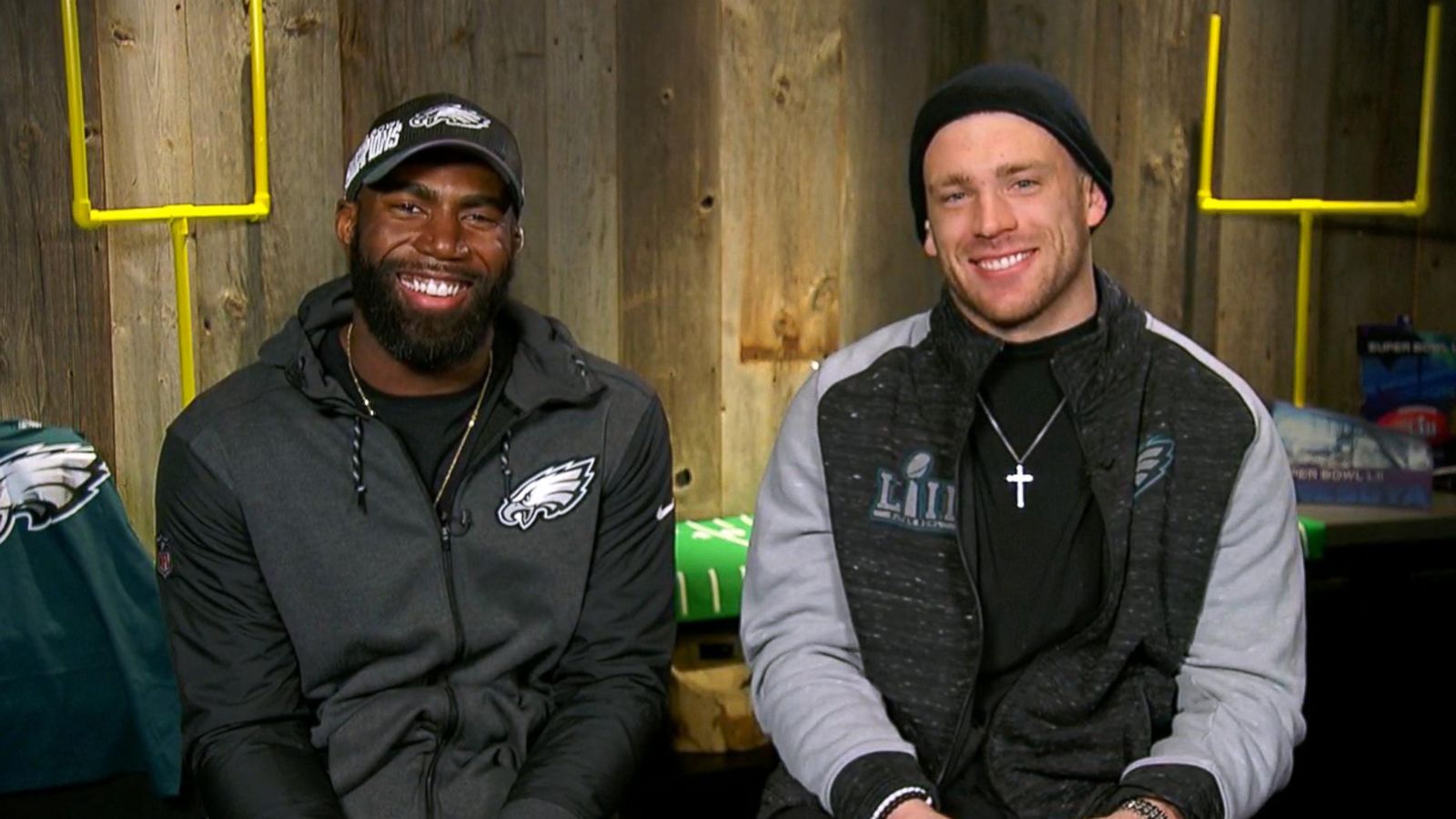 At just 28 years old, Ertz still has his entire career in front of him and a lot more records to break. Being just a 2nd round pick in the 2013 NFL Draft, Ertz can go down as one of the greatest draft picks in Eagles history. Ertz is not just etching his place into Philadelphia Eagles greatness, he's putting the type of numbers that lead to bronze busts in Canton, and quite frankly, I can't see it not happening.
One thing's for sure, we are absolutely blessed to be able to watch a tight end with the talent and ability of Zach Ertz suit up for the Eagles on Sundays. I am already grateful for all of the great things Ertz has done in an eagles uniform, but I'm even more excited to see what he will continue to do in the future.