There's simply no other way to put it, this Eagles team is NOTHING like the team we watched last year. If you had told me before this season that by Week 10 we'd have doubled our losses from last season, have various coaches/coordinators on the hot seat, have more injuries than last year, and only have two wins at home, I'd have said you are absolutely insane. However, this is where this Eagles team has found themselves. Is there any way this Eagles team can return to championship form?
Let's start with the most obvious difference, the departed players. The Eagles lost many key players who played crucial roles in last year's championship season. These include CB Patrick Robinson, RB LeGarrette Blount, LB Mychal Kendricks, DE Vinny Curry, WR Torrey Smith,TE Trey Burton, and DT Beau Allen. Two of which, Blount and Robinson, are positions that the Eagles desperately need help in right now. Many, including myself, would argue they should have been held on to.
Patrick Robinsonwas widely known as our best cornerback last year, he kept opposing receivers in check and was known for making big plays. None bigger than his pick-six in the NFC Championship Game. In the offseason Robinson inked a 4 year, $20M deal with the New Orleans Saints. This struggling Eagles secondary could sure use a player like Robinson right now. However, he broke his ankle very early in the year and has been on IR since. Obviously, it was a freak injury and there's no assuming it would/wouldn't have happened if he had stayed in Philly.
LeGarrette Blount signed with the Detroit Lions on a 1 year, $4.5M deal. He hasn't put up any crazy numbers in Detroit, partly due to the breakout emergence of RB Kerryon Johnson, but we saw the consistency he was capable of as an Eagle last year. I can't imagine how anyone could argue that we shouldn't have offered him a small contract like that to stay an Eagle.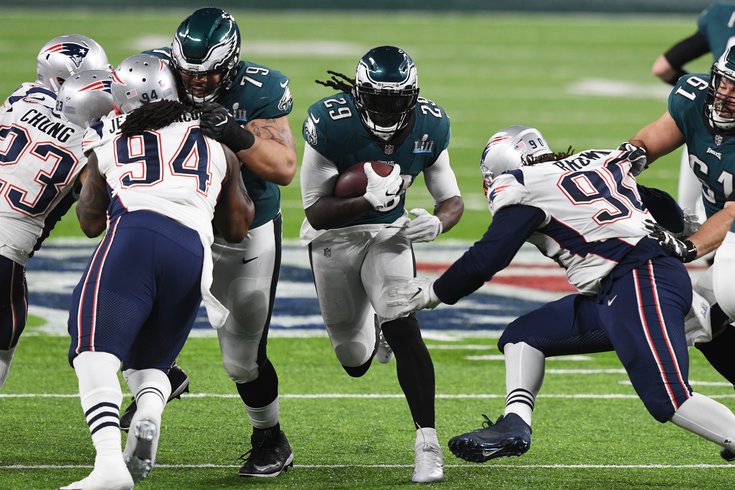 Now to the biggest difference… Injuries..
If we thought last year's injuries were bad… we had no idea what was in store this year. There have been over 30 injury designations this season and over 20 players, including MANY starters have missed games this season. Here is a complete list of players that have missed time at some point this year:
QB Carson Wentz:Out weeks 1-2
WR Alshon Jeffery:Out weeks 1-3
Safety Corey Graham: Out weeks 6-8
S/ST Chris Margos:DNP
DT Timmy Jernigan:DNP
WR Mack Hollins:DNP
WR Mike Wallace: HNP since Week 3
S Rodney McLeod:IR since Week 3
RB Jay Ajayi:IR since Week 5
DE Derek Barnett: IR since Week 8
CB Ronald Darby:IR since Week 10
RB Darren Sproles:HNP since Week 1
CB Sidney Jones IV-Missed Weeks 7-9, injured @ NO, Week to Week
DT Haloti Ngata-Missed 3 games
CB Jalen Mills-Missed 2 games
RT Lane Johnson: Missed 1 game
C Jason Kelce:Injured @ NO, Missed almost entire game in NO
CB Rasul Douglas:Injured @ NO, Week to Week
MLB Jordan Hicks:Injured @ NO, Week To Week
CB Avante Maddox:Injured @ NO, Day To Day
LS Rick Lovato: Injured @ NO, Under Concussion Protocol

In the words of @TheMightyERock, "It's not an injury report, it's a freaking obituary." No matter what kind of team you have in that locker room, an injury report like that is absolutely absurd and very hard to overcome. It has led many, including myself to question if there are underlying issues within the Eagles Medical Staff/Conditioning Teams at the NovaCare Complex.
COACHING
Two other huge losses came on the coaching side. The Eagles lost OC Frank Reich and QB Coach John DeFilippo to better job offers elsewhere. QB Coach John DeFilippo signed to be the Minnesota Vikings new OC during the offseason and is having a pretty successful year with QB Kirk Cousins, and WRs Adam Thielen and Stefon Diggs having very productive years, especially Thielen. However, no loss is looming as big of a shadow as Frank Reich's departure to be Head Coach for the Colts. On Thursday, I will be publishing an article going in-depth on just how big of a loss this was. The results are quite dramatic, so stay tuned for that. However, let's look at some numbers from last year vs this year.
LAST YEAR THROUGH 10 GAMES:
Record: 9-1
Total Points Scored: #1 in the NFL
Total Points Allowed:#2 in the NFL
Total Yards Per Game: #4 in the NFL
Total Yards Allowed Per Game:#3 in the NFL
Game 10: 37-9 Win Over the Cowboys in Dallas
THIS SEASON THROUGH 10 GAMES:
Total Points Scored: #24 in the NFL
Total Points Allowed:#12 in the NFL
Total Yards Per Game: #19 in the NFL
Total Yards Allowed Per Game:#23 in the NFL
Game 10: 48-7 Loss to Saints in New Orleans
Overall, it's undeniably been a rough year for the Eagles organization. For the fans, coaches, and players alike, I pray they can figure this thing out as the home-stretch of the season approaches. The bright side is that the Eagles are still VERY MUCH so in contention for a playoff spot if they can win the NFC East. If the Eagles can defeat the Giants at home this week, and the Cowboys can defeat the Colt McCoy led Redskins, we are 1 game out of first place.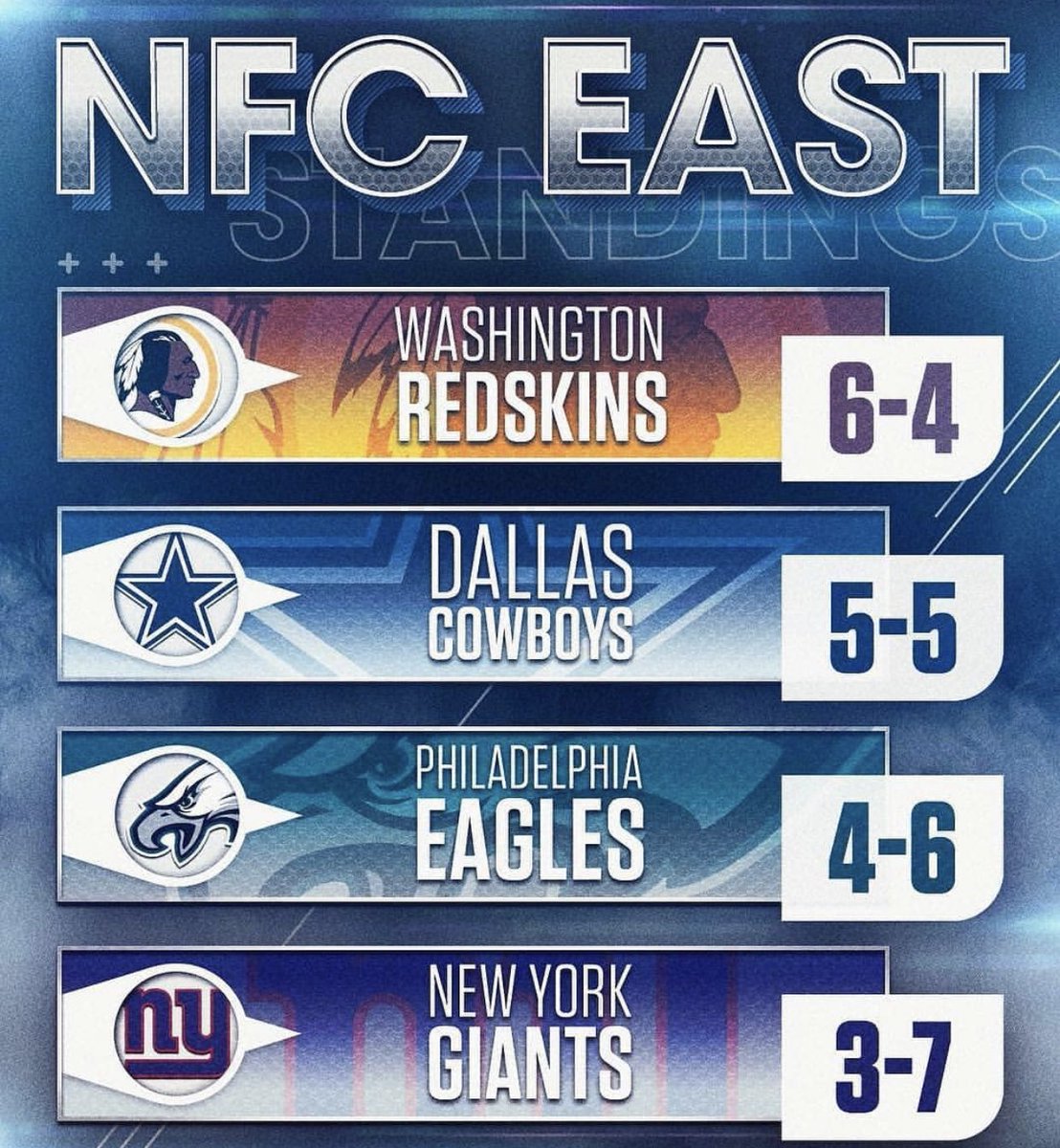 Don't give up yet Eagles Nation.
Photo 1: USA Today | Photo 2: NBCSPhilly | Photo 3: NBCSPhilly | Photo 4: AP Images | Photo 5: PhiladelphiaEagles.com | Photo 6: @SNFonNBC Twitter