Call me crazy, but I'm not giving up on the Eagles yet. We've seen what this team is capable of and despite some struggles they have faced throughout the year, I know once this team clicks… they will CLICK, and it'll all start on Sunday vs. New Orleans.
Really think about it, we're a few less mistakes away from being 7-3 and having a VERY different outlook on this season. Whether it be a few mental lapses from the Eagles Defense on 4th downs against Tennessee, taking our foot off the gas against Carolina, or coming up just short on a few critical plays against Dallas, we've been in a position to win all of these games.. and I know they're more than capable of winning every game the rest of this year if they can just CLICK.
There have been many bright spots for the Eagles this year despite the overall struggles of the season. One of which is the historic season Zach Ertz is having. He has the most catches by a TE through 9 games in NFL history. He finished on Sunday with 14 REC, 145 yards and 2 TD's. He now has 75 REC, 789 yards and 5 TDS this season. Ertz is 3rd in the NFL in REC's and leads all TE's in REC's, yards and 1st downs. Carson Wentz is also statistically having a better year this year than he did last year in his MVP-caliber season. Last week against Dallas, he finished with a 100+ Passer Rating for his 5th straight game which sets a new Eagles franchise record.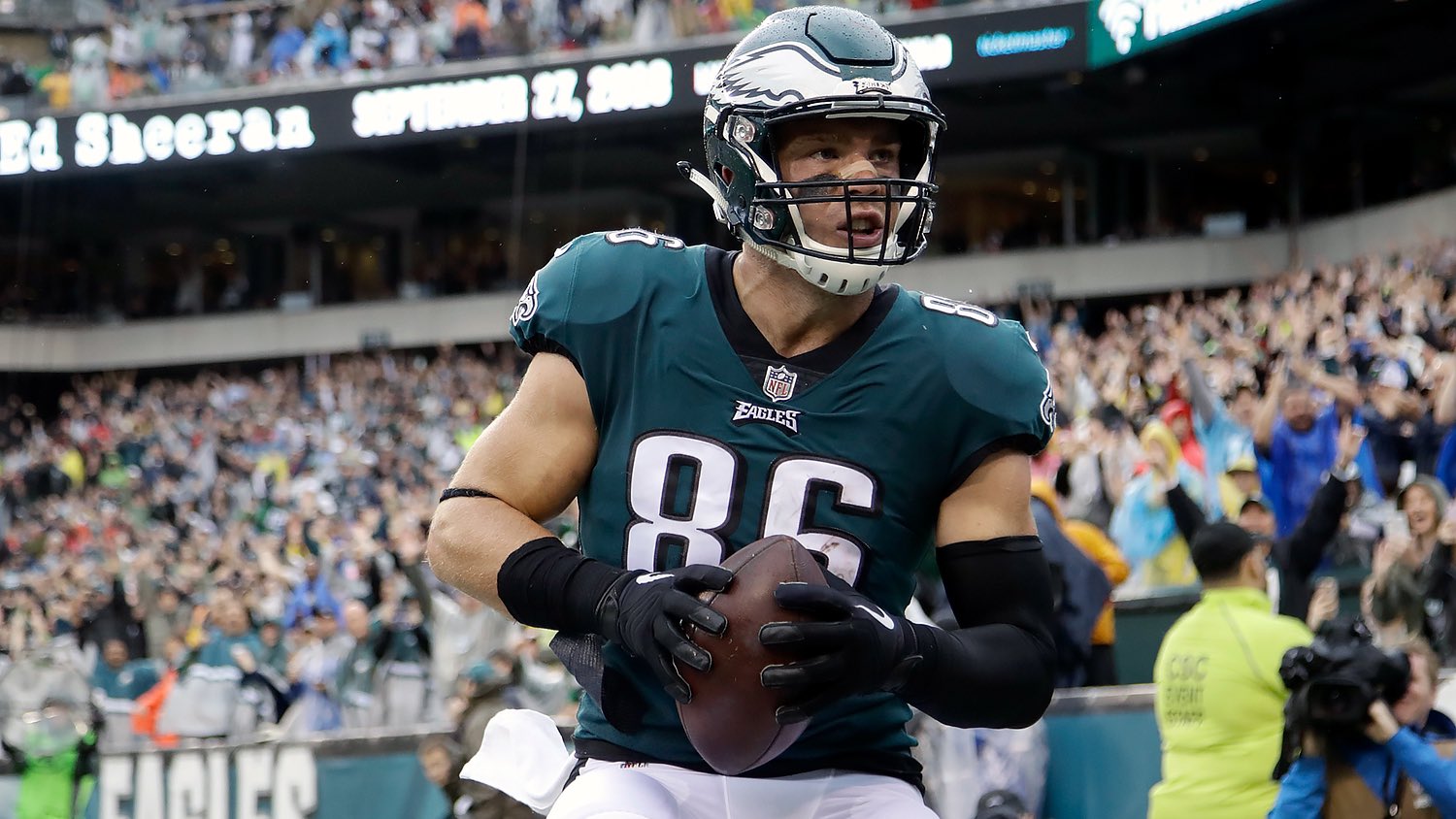 It's definitely been a process for the team as they try and work out some of the issues they've been facing this year. None of which have been bigger than the plague of injuries the Eagles have endured just 10 games through the season.
The Eagles have endured season-ending injuries to: CB Ronald Darby, S Rodney McLeod, DE Derek Barnett, RB Jay Ajayi
The Eagles have faced lengthy Absences from: WR Mike Wallace, RB Darren Sproles, DT Timmy Jernigan, S/ST Chris Maragos, TE Richard Rodgers, and WR Mack Hollins.
Not to mention occasional missed games from key pieces such as RT Lane Johnson, LT Jason Peters, CB Jalen Mills, and CB Sidney Jones.
The Eagles will have more motivation and hunger than they have had this entire season going into New Orleans. After losing at home to a division rival on national television, they will come out swinging and show they have had ENOUGH of the struggles they've been having. I expect Doug Pederson to coach an extremley bold game and put Wentz in position to make the great plays he's capable of making.
Going into New Orleans, the offense will have no excuse not to perform. The coaching staff has had 3 weeks to get Golden Tate situated in his role on the team and develop plays for him, which they will. I expect him to have a signifcantly better game than he had in his debut against Dallas. It is also apparent that the coaching staff has decided on a primary running-back in Josh Adams. In all press conferences this week, HC Doug Pederson and OC Mike Groh have voiced their support for RB Josh Adams and declared that he would be getting more carries going forward. With it looking like we finally have our answer at RB, weapons like Ertz, Goedert, Agholor, Jeffery, and Tate for Wentz to utilize, I think this is the week we see some serious boom in the offense.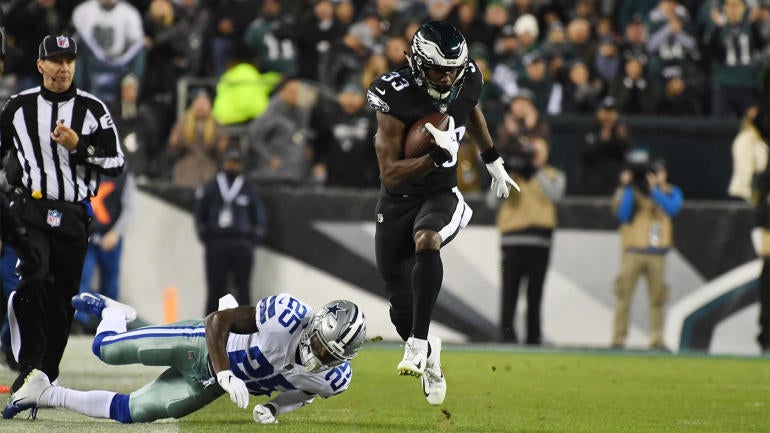 On paper, there is no reason the Eagles should win this game. I can't provide you with any stat/evidence to convince you completely that they will.. I just truly believe they will.
The Saints come into the game with the #1 ranked rushing defense, giving up just 80.1 yards a game. But just think about it, who is running against the Saints? The Saints offense is so deadly that teams are almost always playing catch-up and have to throw the ball at an incredibly higher rate than usual. On the other side, the Saints have the #28 ranked passing defense thus far, which I believe is also inflated because as I mentioned, opposing teams are constantly throwing the ball to try and keep up with the Saints offense, leading them to give up a lot of yards.
However, there's no denying the Saints offense is absolutely lethal. With weapons like WR Michael Thomas, and RB's Alvin Kamara and Mark Ingram, there's no denying the Eagles defense is in for the biggest test of the year. What must the Eagles Defense do? BEND, NOT BREAK. They are getting much needed relief with CB Sidney Jones and DT Timmy Jernigan expected to play this week. They will need to come up big against such a dominant offense, and I expect them to. Luckily for the Eagles, the Saints will be without their best offensive lineman, T Terron Armstead. Fletcher Cox, Michael Bennett, Chris Long, and Brandon Graham need to play to the best of their abilities to keep Drew Brees uncomfortable in the pocket.
Carson Wentz and the Eagles offense will need to come out SWINGING if they want a chance to overcome this team. I expect Doug Pederson to implement a lot of downfield shots into the game plan this week, as it is the only way to keep up with the Saints offense. If you have guys like Nelson Agholor or Alshon Jeffery on your fantasy team, this will be a hell of a week to start them. I also expect Josh Adams to have a good game with his new role as the primary-back, somewhere around 15 carries for 75 yards.
My prediction: 38-31 Eagles. The Eagles defense will bend but not break, the offense will have their boldest game of the year, and the Saints offense will have their usual great game, but it won't be enough to overcome the HUNGRY Eagles.
-Jesse Giuffrida