On September 13th, 2018, two-time Norris Trophy winner Erik Karlsson was traded to the San Jose Sharks. The deal sent Karlsson and forward Francis Perron in exchange for D-man Dylan DeMelo, forward Chris Tierney, Rudolfs Balcers, rights to Joshua Norris, and several conditional 1st/2nd round picks.
The former Senators captain is widely known as the best offensive defenseman in the league and has two James Norris (NHL's best defenseman) trophies to show for it. Karlsson joins a San Jose squad that contains the same key nucleus that made a run at the 2016 Stanley Cup. Blue-chip players such as Logan Couture, Joe Pavelski, Jumbo Joe Thornton, Brent Burns, and shutdown defenseman Marc-Edouard Vlasic are eager for the arrival of such a dynamic player and hope he brings that extra edge needed to make hoist the Stanley Cup.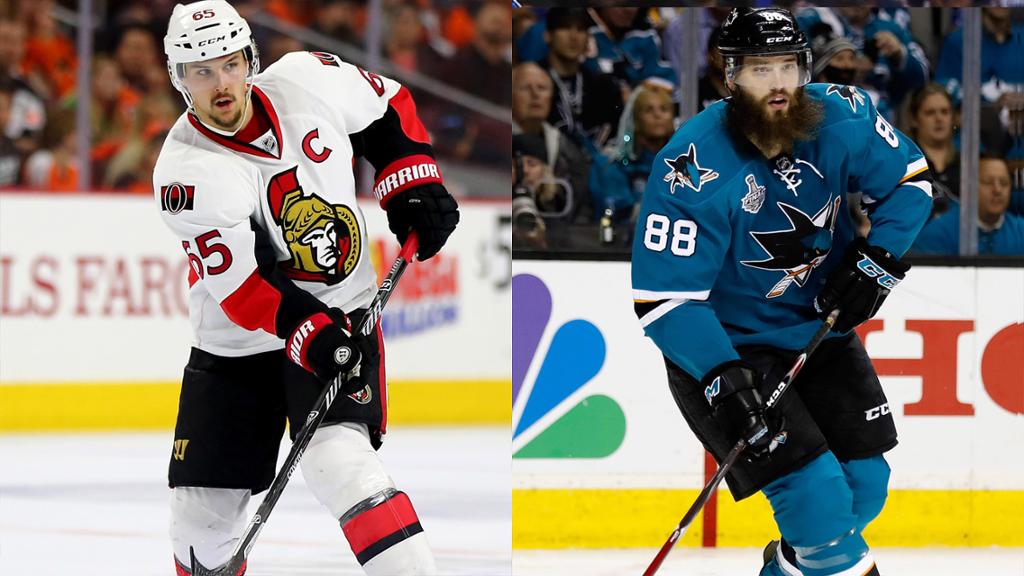 SHARKS PROJECTED LINEUP 2018-19
(1)Kane-Thornton-Pavelski
(2)Meier-Couture-Hertl
(3)Donskoi-Suomela-LaBanc
(4)Sorenson-Gambrell-M. Karlsson
(1)Ryan-Burns
(2)Dillon-Karlsson
(3)Vlasic-Braun
(S)Jones
Dell
How Will the Addition of Karlsson Affect the Team?
With an improving Pacific division and NHL as a whole, I do believe Karlsson can carry the Sharks over the hump. However, we have seen in the past, going all in on elite talent and bargaining the future can either make-or-break your roster (Kessel to the Penguins worked out, Shattenkirk to the Capitals didn't). Having two Norris trophy type defensemen on the back end will heavily benefit Martin Jones and boost the powerplay unit to new heights.
Personally I really hope Jumbo Joe hoists the cup. He's worked his ass off in this league and definitely deserves it.